We at Yes Louisville are all writing articles about what we are thankful for in 2018. I decided to make a list since I had quite a bit to be thankful for….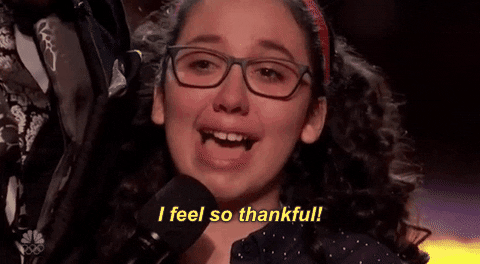 Emily, My wife, best friend, and person who has to deal with me and my farts the most.
My Dad, who was taken too soon, I'm grateful for the time we got to spend together.
My Mom, who is always proud of me and everything I've accomplished.
My Sister, who was my first friend growing up
My obnoxiously cute dog Fenway. Even when you pull a muscle in your tail from wagging too hard.
Jason Mudd for giving me a job after my other job decided it would be cool to close the market.
Tanya Hahn for teaching me the ways of Adobe Illustrator, Adobe Indesign, and for teaching me sweet nunchuck skills
Bourbon
My awesome Mother-In-Law who enjoys bourbon as much as I do
My kick-ass father-in-law who has some amazing dad jokes
Ben Terry and his team at Creative Mornings for creating a fun atmosphere for the creatives in Louisville
Seeing the last Van's Warped Tour this year with some great friends
Brian Eichenberger for being a great role model and always texting me about new songs and concert tours.
Getting to see Five Iron Frenzy in concert and meeting Reese Roper with Brian Eichenberger (8th grade Charles would have $h*t his pants)
My amazing co-worker and now good friend Lori
Being next at Qdoba
The World Series Champions the Boston Red Soxs
Finding Bonus Money in coat pockets from last year
Parallel Parking on the first try
Being able to capture wonderful memories with my camera
Anyone who hired me to take photos for them!
J.C. Phelps, my desk neighbor who always makes me laugh when he comes into the office.
Rose Crombie who I can quote The Office with all day at work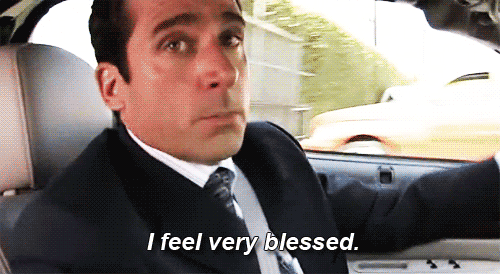 My friend and trainer Brandon Howard who is helping me drop some lbs. (currently down 15lbs)
Going to Harry Potter world with Emily and my best friends Robert and Abby
My Church
My best friend Robert who plays fortnite with me even though I suck
Pizza
My friends and former bandmates Cody, Nate, and Jared.
Being able to call Stacie Hewitt and vent to her about life and work
Any day when I don't have to set an alarm
My cozy house
The Shaners for being a second family to me.
Diet Coke from McDonalds
When no one is at the gym and I don't have to wait for a machine
Turning 29
Being able to make and play music
Seeing Manchester Orchestra this year at Mercury Ballroom
Taco Tuesday
A freshly baked cookie from Please and Thank You
No traffic on my morning commute
Michael Shaner for being the greatest friend
The Mellow Beats playlist on Spotify
Louisville, this city is amazing
When I pick up my phone after I've drop it and it's not cracked
Being an extra in a music video for Light Treasons
My amazing extended family in Chicago
Having exact change for a purchase
The Internet…sometimes
Working for a company that is making positive change in our city
Jamming to music in my car #TurnDownForWhat
Sitting on my back porch listening to it rain
Donuts from Nords
My ability to grow a luscious beard
A good snowstorm
Lazy Weekends
A clean house
Amazing Double dates with Kaylee and James
That I'm not a turkey
Not working retail anymore
Hanging out with Robert, Abby, Nate, Stacie, and Emily at Barret Bar
That cheese dip from Barret Bar
Sunday afternoon naps during football games
That The Office is still on Netflix
A great night sleep
Amazon Prime
My iPhone X
My awesome sister-in law who has been accepted into the OTA program at JCTC
Being able to send dumb and funny memes to my oldest friend Gus
When I don't have any left over socks after doing laundry.
91.9 WFPK for playing some amazing music
Google Maps for being the best
Growing up with a fantastic grandmother
Wondering around Target with my wife
You for reading this article and supporting Yes Louisville!